10-09-2019
Innovation, multi-channeling, quality, technical competence, personnel management. The judging criteria for the 2019 Conarec Trophy rewarded the AlmavivA Group's 'Made in Italy' Digital Customer Management for the Brazilian market.
AlmavivA do Brasil earned the award in the Credit Collection - Large Operations category during the opening of the Congresso Nacional das Relações Empresa-Clientes, which was held at the Hotel Transamérica in Sao Paulo. This provides confirmation for the company's strategy based on digital innovation and the value of personal contact.
The two-day event confirms its status as one of the major events on a global level for the cultural, technological and organizational evolution of the Customer Relationship Management sector. "Expandindo as fronteiras do engajamento", is the theme of this edition, which concentrate in-depth on how to earn the trust of consumers with growing expectations, maintaining them on a Customer Journey par excellence.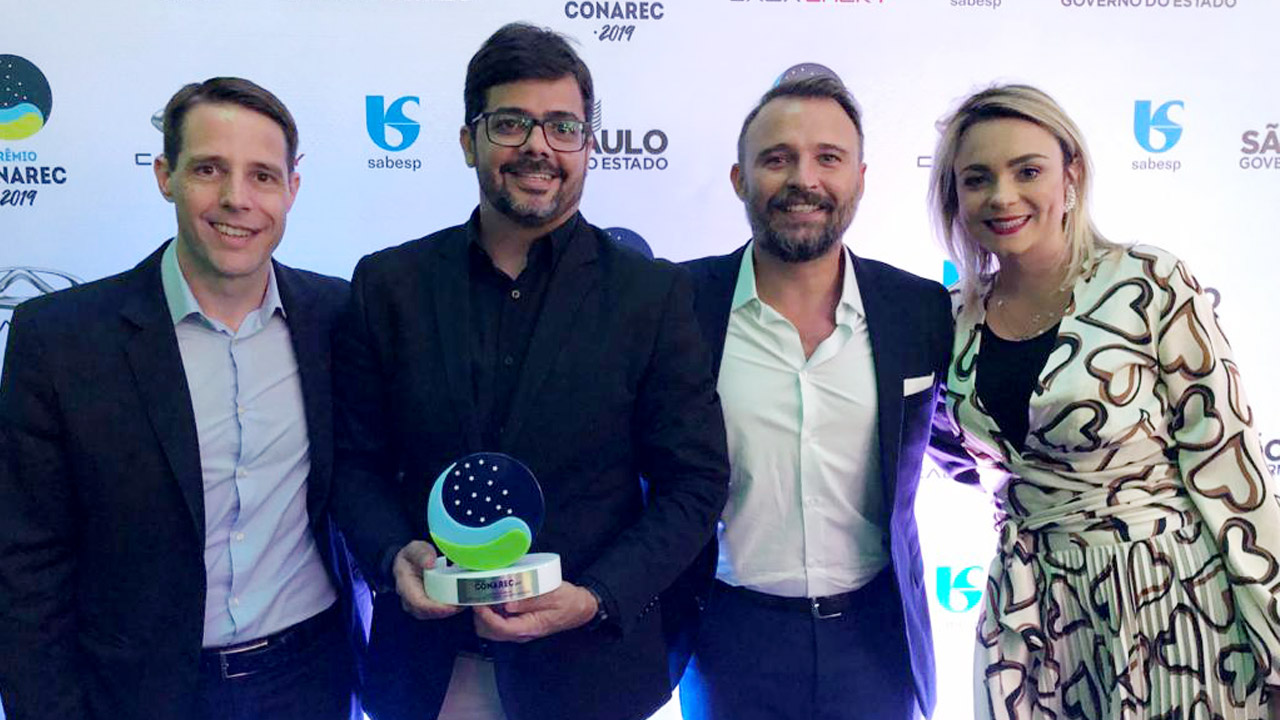 From left to right: André Pandolfi, Diretor de Novos Negócios e Marketing, Fagner Eustáquio, Diretor de Cobrança e Finance, Domenico Rossi, Diretor de Operações, and Tatiana Teruszkin, Diretora de Relacionamento com Clientes.