24-01-2020
The new Culture Portal for the Veneto Region, created with AlmavivA as a technological partner, was unveiled by Regional Authority chairman Luca Zaia today at the Museo multimediale del Novecento (20th Century Multimedia Museum) in Mestre.
For the first time, it has been possible to make heterogeneous data banks and available services interoperable in a cultural context thanks to integration technologies (API Management). Data is georeferenced, encouraging improved results for users, and the various data sources were interlinked and linked with editorial content automatically.
The project is based on multi-channel technologies, allowing use of the web portal via desktop and via mobile in a responsive manner. The mobile APP, already in its advanced prototyping phase, will be released at a later date with the same philosophy of integration applied to resources and cultural services.
Eleven heterogeneous sources of content, over 2,100 data sources acquired via files, over 6,300 image type data sources acquired, over 6,000 data sources acquired by free text, more than 1.8 mln indexed and accessible content entries, around 1,000 correlations georeferenced with Artificial Intelligence algorithms, around 30,000 rearranged and restructured data sources: these are the numbers for the new Veneto Region Portal, a unique tool for easily and quickly circulating awareness, promoting local culture and encouraging cultural tourism.
Need further details?
Visit the Veneto Region Culture Portal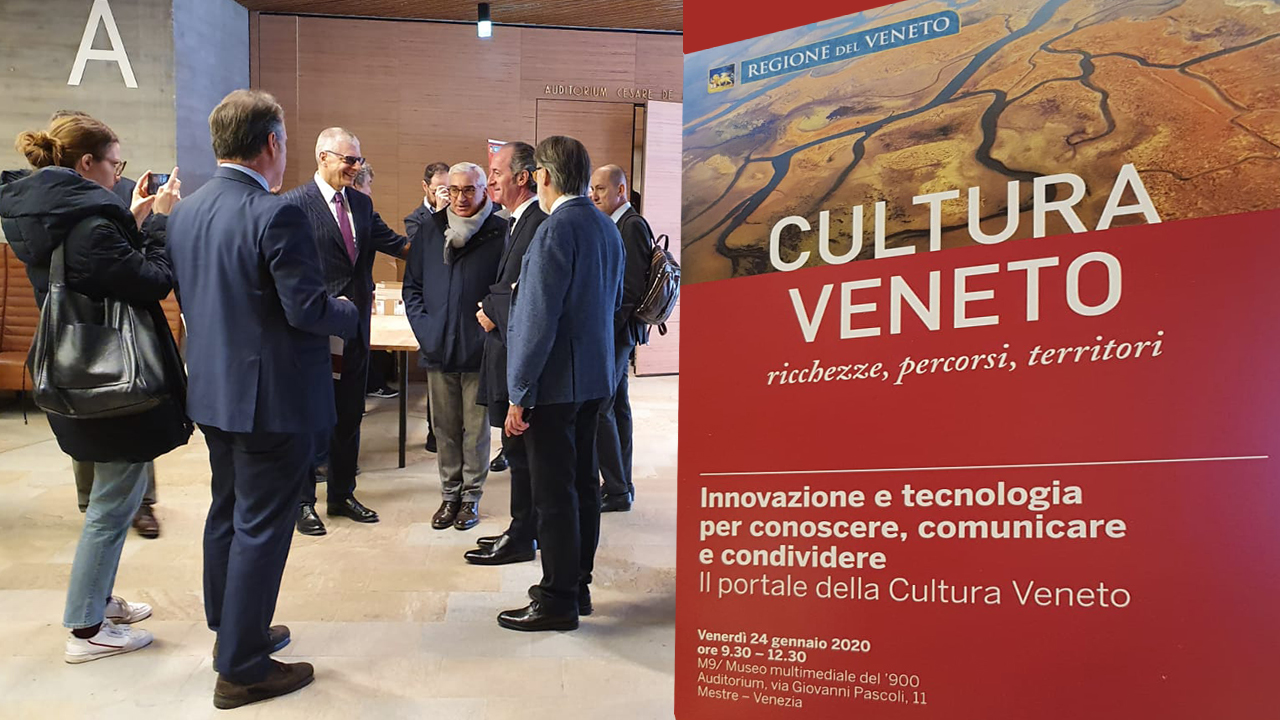 Photo: a few moments from the presentation with Luca Zaia and AlmavivA IT Division General Manager Antonio Amati.